Moonfall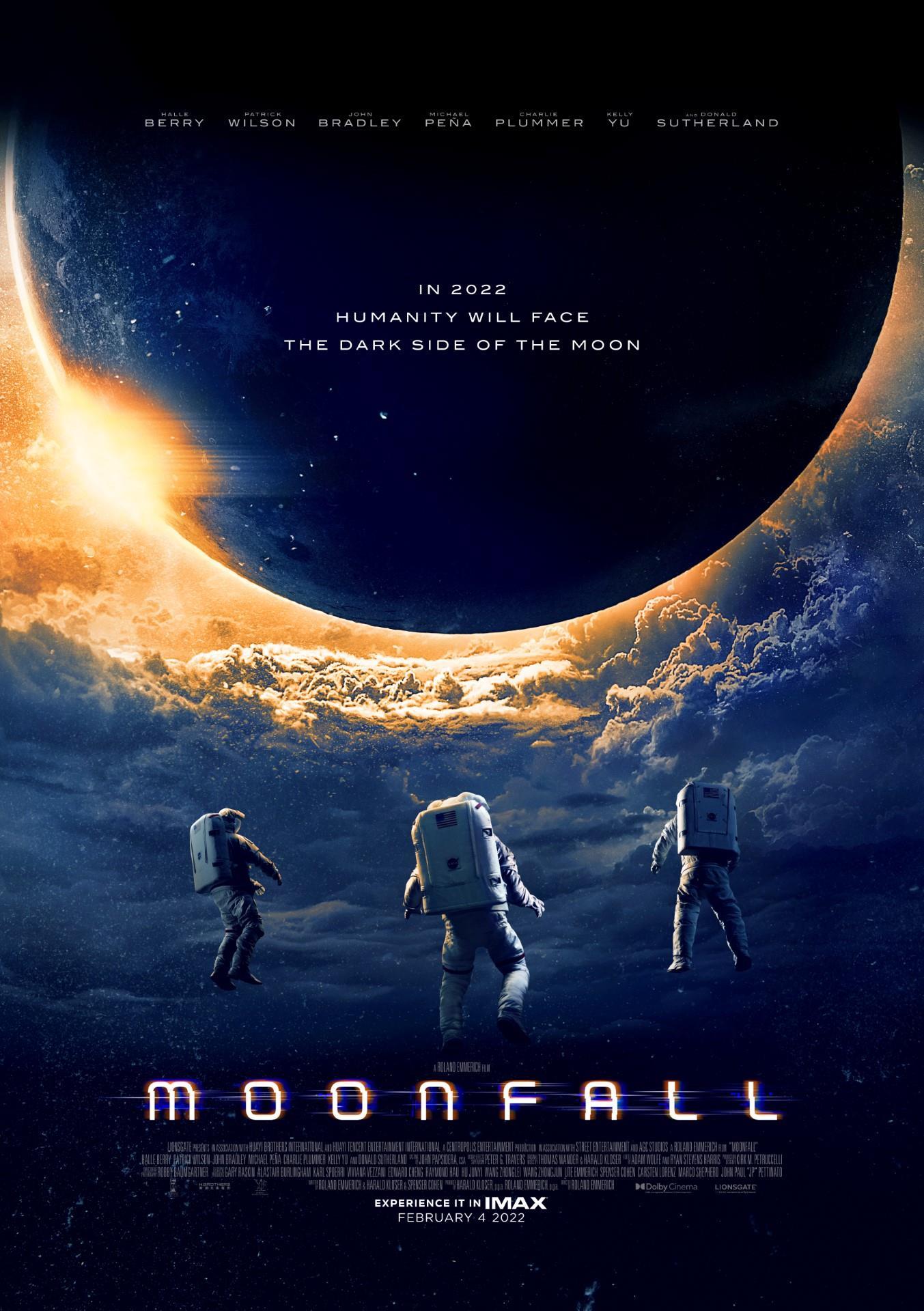 Movie Info
Format: 2D
Runtime: 120 min
Released:
Friday February 4th, 2022
Content: for violence, disaster action, strong language, and some drug use.
Genre: Adventure
A mysterious force knocks the Moon from its orbit around Earth and sends it hurtling on a collision course with life as we know it. With mere weeks before impact, and against all odds, a ragtag team launches an impossible last-ditch mission into space, leaving behind everyone they love and risking everything to land on the lunar surface and save our planet from annihilation.