Paw Patrol: The Movie (French)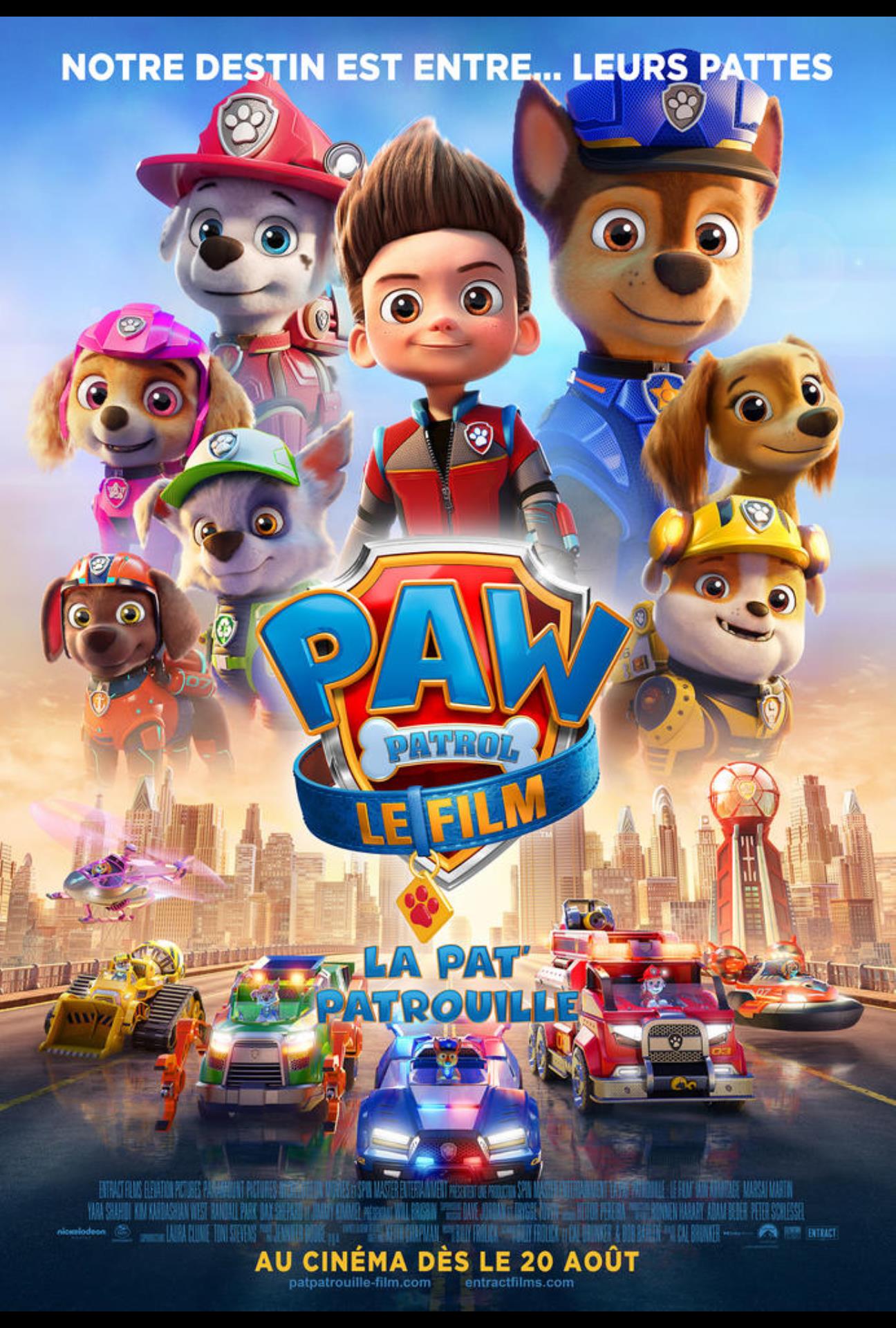 Movie Info
Format: 2D
Runtime: 88 min
Released:
Friday August 20th, 2021
Content: Family friendly
Genre: Adventure
Ryder and the pups are called to Adventure City to stop Mayor Humdinger from turning the bustling metropolis into a state of chaos. --- La Pat' Patrouille est sur une lancée! Lorsque leur plus grand rival, M. Hellinger, devient maire de la ville d'Adventure City et commence à faire des ravages, Ryder et les chiots héroïques passent à la vitesse supérieure pour affronter le défi de front. Alors qu'un chiot doit affronter son passé à Adventure City, l'équipe trouve de l'aide auprès d'un nouvel allié, le teckel averti Liberty. Ensemble, armés de nouveaux gadgets excitants, la Pat' Patrouille se bat pour sauver les citoyens d'Adventure City!